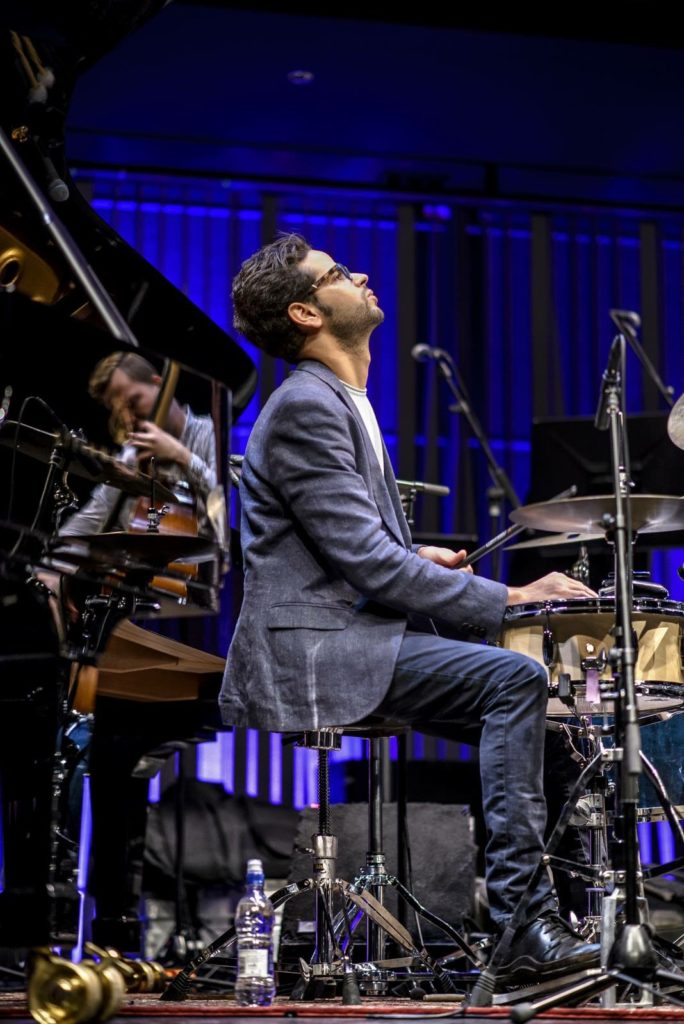 USA | Independent & Composer
Known for his sensitivity, musicality, challenging odd meters and his organic drumming, Ayman has found a unique musical voice as a result of his passion for jazz and his natural Tunisian folk music. During his second decade, the New York based drummer has played in European, African and Asian festivals with countless stellar jazz Artists and Grammy winners from allover the globe.
Ayman has played in prestigious Jazz Festivals around the world sharing the stage with artists such as Carlos Santana and Prasanna. He have played in festivals around the world such as Acropolis Athens(Greece), Dubai Jazz Festival (UAE), Les Journees Musicale de Carthage (Tunisia), Junger Jazz festival(Germany), The Splendor of Masters (India)Nordic Jazz (Washington DC), ShapeShifter Lab (New York City) and many others.
A prolific composer, Ayman also plays the Ud and the Piano. His love for music and education has taken him across the world including India where he studied Konnakol and Polyrhythms with the legendary Percussionist Dr S Karthick, and New York to study at The New School for Jazz and Contemporary Music with a strong merit scholarship. During his stay in India, the young artist has been chosen to be part of the famous tour "Splendor of Masters" to perform around the country with the most well-known Indian classical musicians including Prasanna (Guitar), Dr S Karthick (Ghatam), Bangalore Amrit (Kanjira), Shubankar Banerjee (Tabla), Vishwa Mohan Bhatt (Mohan Veena) and Ghatam Udupa.