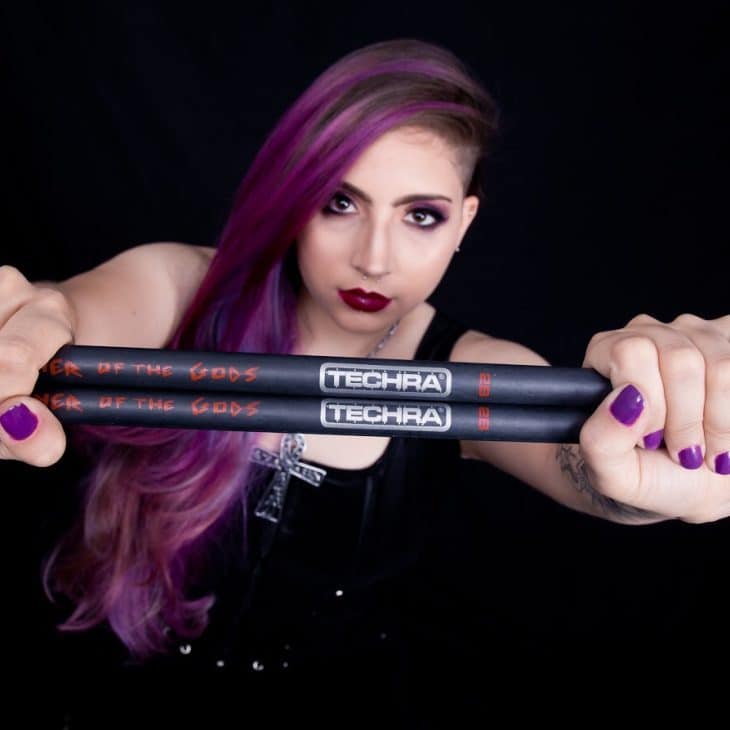 Izabella Dias is a Brazilian drummer who was born in Belo Horizonte, Minas Gerais;
She started to study at the age of 11 with Fabiano Moreira. She has also had classes with André Marcio (from bands Eminence and  Overdose) and Arthur Rezende.
Izabella is the current drummer of a Brazilian death metal band called Immortal Opus, and an Instructor of Hi-Hat Girls. She is also an official drummer in a Brazilian event that aims to increase the number of girls on drums studies, called Girls On Drums. In addition, she owns Days Music Store,  an instruments store located in her hometown, as being a Drums and Percussion specialist .
She is also supported by Pearl Drums Bra