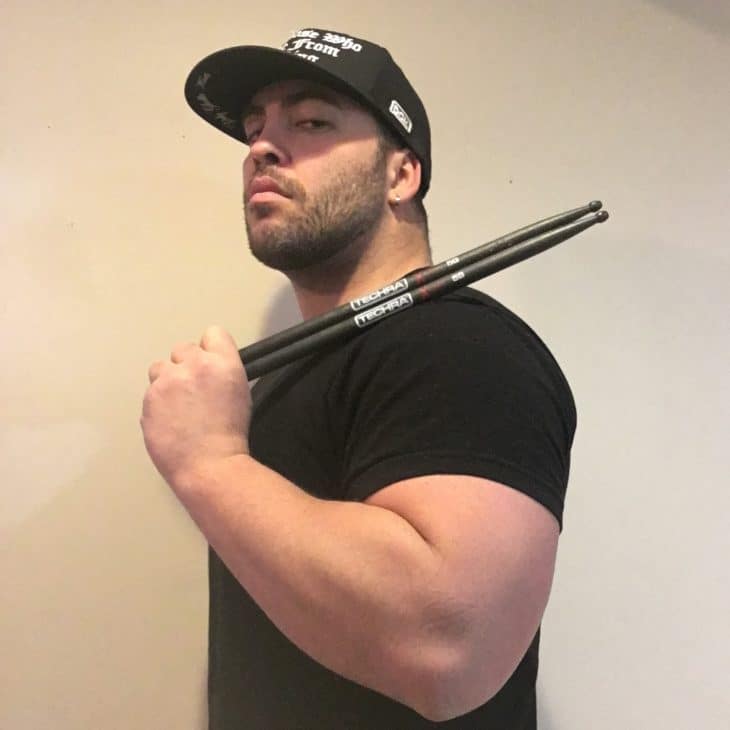 "I've been always immersed in an incessant quest for excellence in drumsticks and I've finally found it in TECHRA. You won't ever know what I mean until you try them all…period!"
Jose is 33 years old and he's originally from Santa Clara, Villa Clara, Cuba. He grabbed his first pair of drumsticks at the age of 12, and from that moment he knew it was going to be his path for the rest of his life.
He completed a 4-year intermediate level Music course in "Centro de Superacion Para la Cultura in Cuba" (music school) with specialization in drums and percussion. He has played drums with many different bands in Cuba, both amateur and professional, performing all kind of styles of Music (specially Cuban music, salsa, reggae, jazz fusion etc..) with several appearances on Cuba National Television, live concerts and shows in the most prestigious venues of my country.
He is now in Canada playing with an amazing and talented Canadian band called "City Pulse" in which they are doing gigs in and around Toronto area, uncountable recording studio sessions and playing in a lot of music festivals.
He has also taken private lessons with two of the most prestigious drummers of the world, even when they are from different style of music, Dave Weckl and Horacio "El Negro" Hernandez.
He is also endorsed as a drummer and as distributor of Arborea Cymbals in Canada.