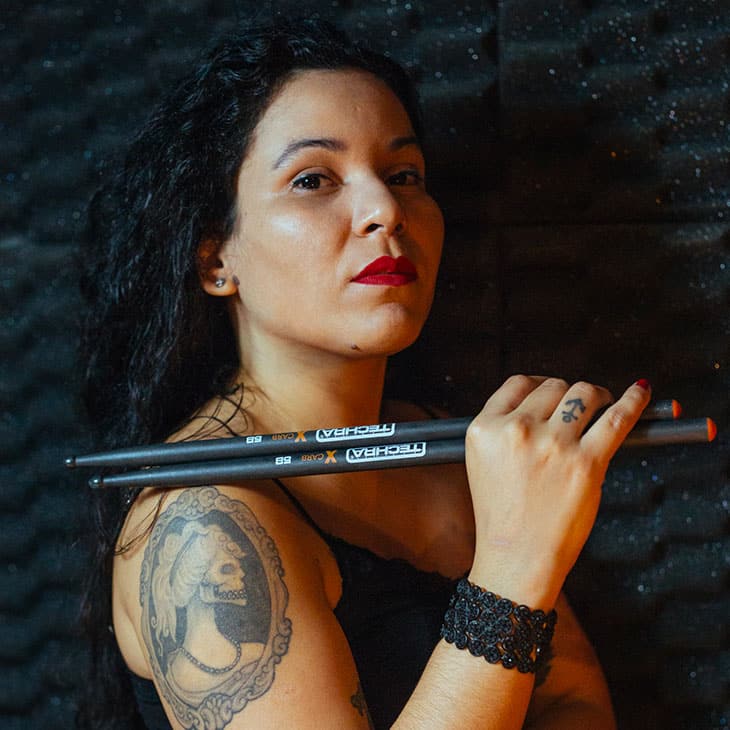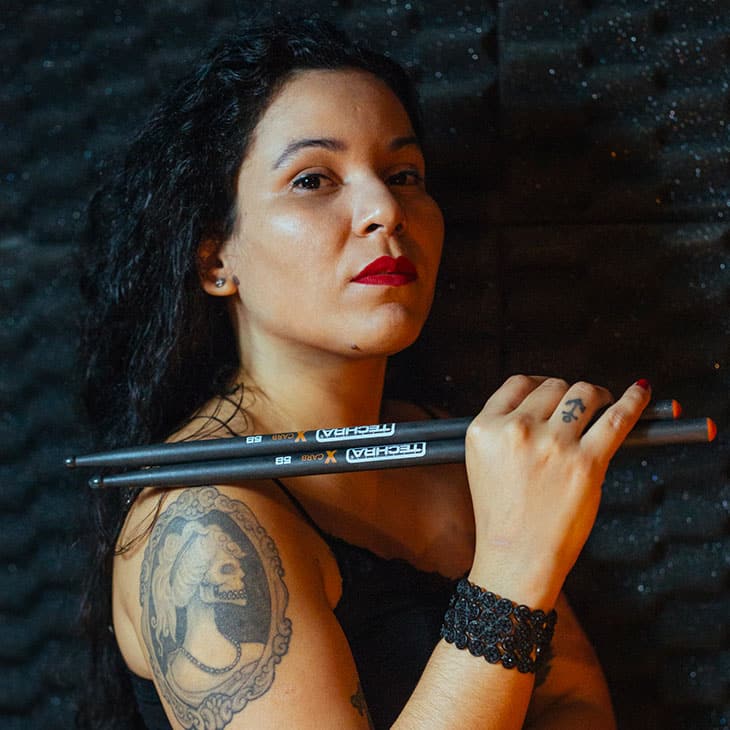 BRAZIL | Indipendent
When METAL calls, Julie Sousa is there to answer! This Brazilian BEAT MACHINE has turned impetuosity into ART.
Whenever she grabs her Techra DRUMSTICK you better take cover, the perfect groove STORM is coming. She's the drummer for Mortarium as well as editor-in-chief for Hit Hat Girls Magazine. An ECLECTIC talent born to be a conduit for South American energy. 
An artist that doesn't march to the beat of anyone's drum but her own.