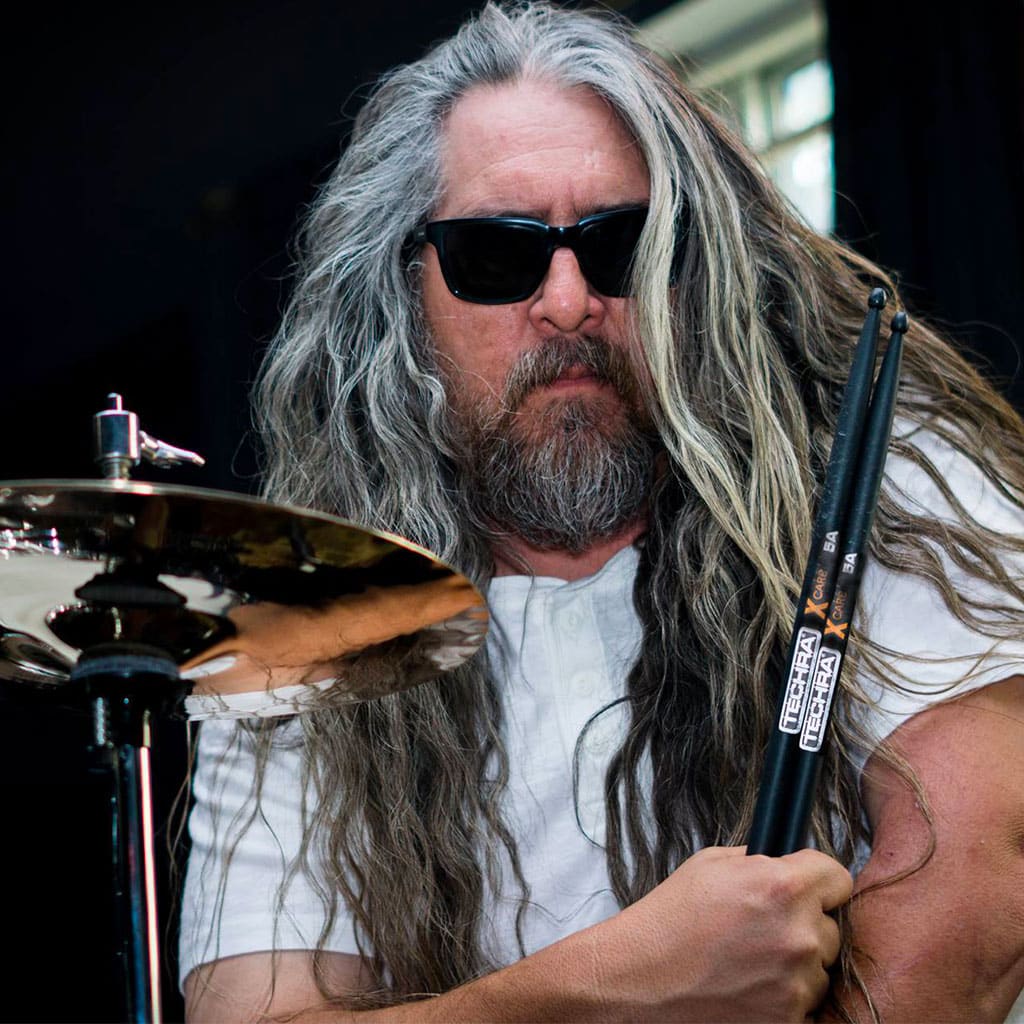 "My Techra's provide the strenght, balance and reliability I've always wanted in a stick! They are the Ferrari of drumsticks".
Lonny Pasillas is an American drummer, multi-instrumentalist and composer. Lonny's reputation as a hard hitting power house has made him the "go to guy" in the Los Angeles Metal scene
Born in Southern California, Lonny began drumming around the time he learned to walk. Hailing from a family of drummers, his natural ability and dedication to the craft launched him into performing live by the ripe age of 9 years old.
By his twenties Lonny was drumming for LA metal pioneers Deadsett who's members included Chris Howorth and Travis Johnson of  In This Moment and Matt Snell of Five Finger Death Punch.  Lonny's impeccable timing, syncopated fills and lightning fast double bass work landed him gigs with a virtual who's who of the hard rock/metal world. Lonny has performed live and in studio with the likes of Steve McGrath (Billy Idol) Chuck Wright (Quiet Riot) Rowen Robertson (Dio) Dewey Braggs (Kill Devil Hill) Tony Campos (Fear Factory) and Ira Black (Westfield Masacre)
Lonny recently laid drum tracks for his own project with producer Billy Graziadei of Biohazard. As a founding member of the group Life Once Known the venerable drummer shows no signs of slowing down. Lonny resides in Los Angeles, CA with his wife and son and two dogs "Daisy and Charlie" Paiste endoursed since 2007, Lonny is now a proud member of the TECHRA family.