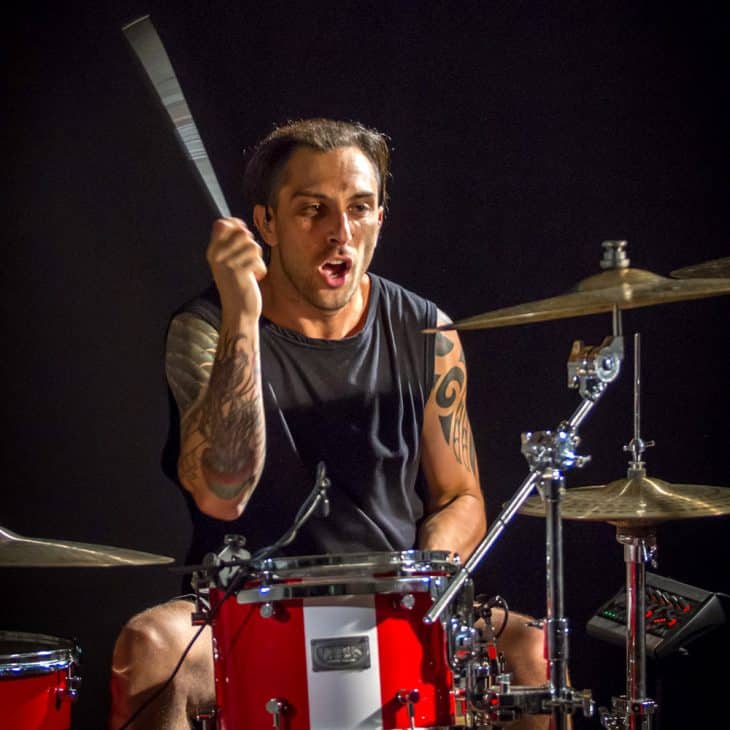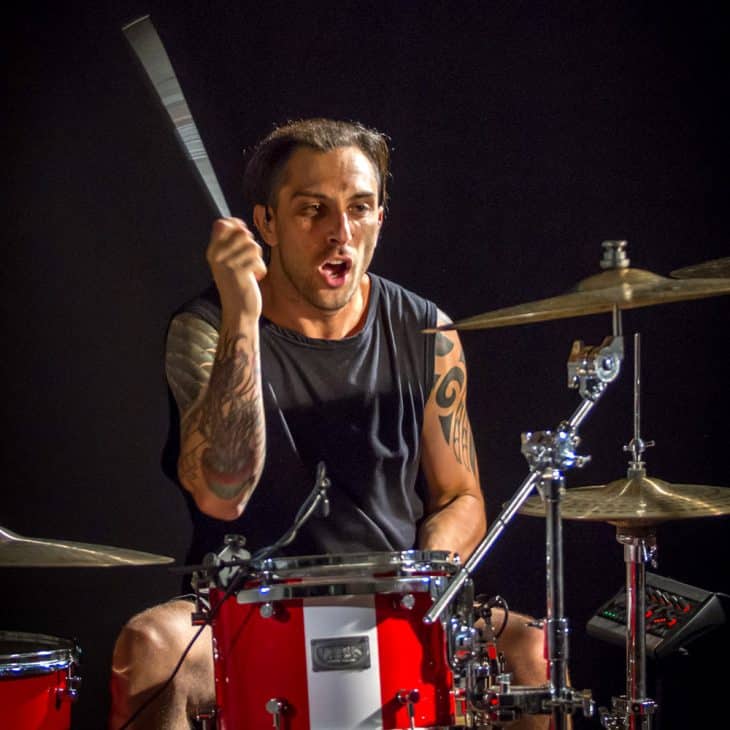 ITALY | Litfiba
I have been playing drums since when I was a child. In 1990, when I was 13, I became pupil at the Sonor Club school in Ferrara. My teacher was Giulio Capiozzo, Area's drummer, who has changed my whole approach to the music.
I met Ellade Bandini, famous Italian drummer, Living Colour's Will Calhoun, Tullio De Piscopo, Carl Palmer, Ian Paice, and all them have influenced me approaching to the music in a new professional manner.
In 1997 I entered to the world of professional musicians thanks to the collaboration with David Romani, Vasco Rossi's bassist.
In 2001 I worked with Patty Pravo, in her one-year tour, following her in live concerts as well as TV shows (on MTV, RAI 2, etc.).
I worked on five studio albums with Rossofuoco, acquiring an increasing creative independence, not only regarding drums, but also composition and songs structure, so I became co-author whit the band. Giorgio Canali and Rossofuoco, thanks to the particular performance and stron live impact, give about 70 concerts in clubs and festivals across Italy every year. Also, I usually take part to the other several concerts for a total of almost 150 concerts per year.
In 2005 I also joined Gli Atroci, cult demential metal band very well-known among those who are passionate about the kind. I actively participated to the creation of their last two albums and I was like an engine for their live performances.
In 2012 Piero Pelù contacted me and I joined Litfiba during their historical reunion, that involved not only Piero Pelù and Ghigo Renzulli, but also Gianni Maroccolo and Antonio Aiazzi. So together we will work on the "Thrilogy of Power", that is the first three recorded albums between 1983 and 1989. This Thrilogy made Litfiba one of the most important Italian and European rock band.
From January to August 2013 I participated in the Tour Litfiba Trilogy, then a double live album was recorded and released by Sony Music.
In September 2013 I participated in studio to record Pelù's "Identikit", his new solo album published by Sony Music; I also took part in some of the most important television programs in favour of its promotion.
In April 2014 I participated in Pelù's tour "Identikit", which have also collaborated at, some special guests as Manuel Agnelli (Afterhours), Francesco Guasti (The Voice), DJ Ringo (Virgin Radio). Also in Piero Pelu' band I participated in Piazza San Giovanni in Rome as a headliner at the May Day concert, in front of a crowd of about a million spectators, all broadcast live on national television on Rai 3.